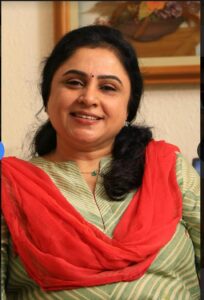 Knowledge is real power. Knowledge gives us confidence and enables us to sustain in this present world. In this ever changing world, the dependency on technology has multiplied manifolds, so to say, knowledge in technology has become a very powerful tool. Though every field of education brings greater knowledge, technology plays a vital role in the modern era. In fact, science and technology is evolving at a breakneck speed to assist mankind to manage enormous pressure caused by the pandemic. Countries have successfully adopted and integrated digital technologies for pandemic planning, surveillance, testing, contact tracing, quarantine and health care. To mention few-technologies, Artificial intelligence, 3D printing, Gene Editing Technologies, Nano Technology, Drones, Robots etc., have become life savers in our fight against corona virus. Observing the importance of technology in all the spheres of life, it is the responsibility of every technical institution to create an environment which will enable students to become inventors, entrepreneurs and technophiles who are all keen on fulfilling the need of the hour. Many fields have now become multi-disciplinary, interdisciplinary and cross-disciplinary for better understanding of today's real life problems and to offer more precise solutions to those problems. In Kathir College of Engineering education is routed through new pedagogies that foster innovation and leadership in each individual. A paradigm shift is instituted at the higher education level to acquire and spread the knowledge by encouraging participatory learning as it is a lifelong process.  The institute not only endeavors to enrich academic pursuit of its stakeholders, but also provide an environment to explore, discover and nurture their true potential. The institution has a strong determination and an unshakable belief in students to conquer the zenith of success.
Smt. Lavanya Kathir
Secretary, Kathir Institutions
We undertake to meet every student's special needs and turn his / her career aspirations into profitable and practical realities.