Science & Humanities
About the Department
Science and Humanities department is one of the pioneering departments among other departments, which enrich the fundamental practical knowledge of students when they join the engineering stream especially at Kathir College of Engineering. The aim of the department is to inspire the students to do research in the core areas of engineering. Fundamental concepts of engineering had been evolved from Physics, Chemistry and Mathematical concepts, hence, the department nurtures and shapes the young minds towards research. A team of professors in all the four departments ignite and guide the young minds from first through final years not only to get the degree with flying colours but also to learn the 'Life Skills' to fetch a prominent position in an organization / the society.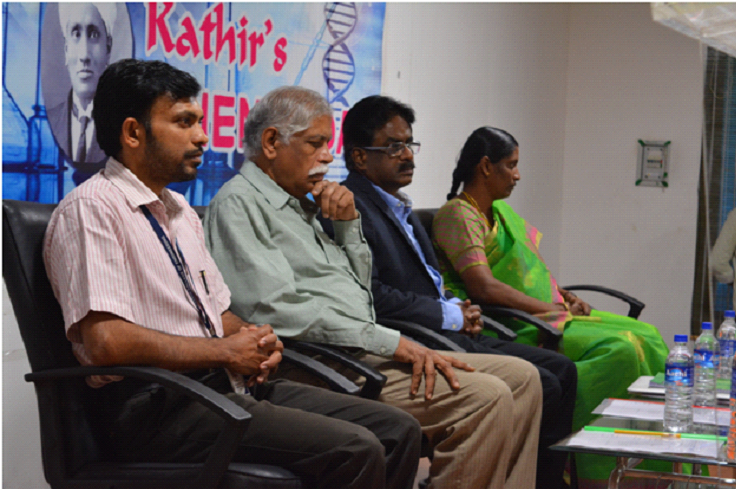 Highlights of the Department
Maths Bootcamp 
Maths Bootcamp was conducted for the 1st year students from 5.1.2021 to 10.1.2021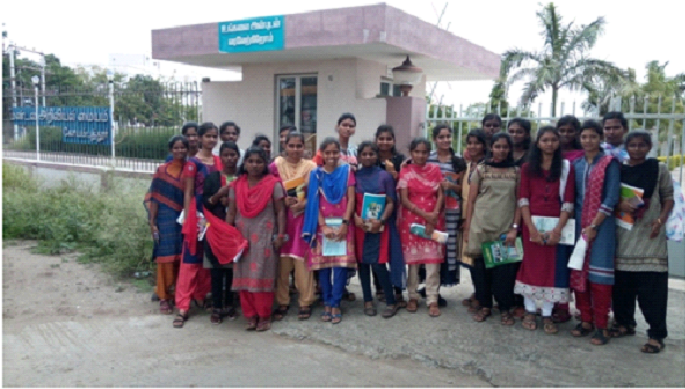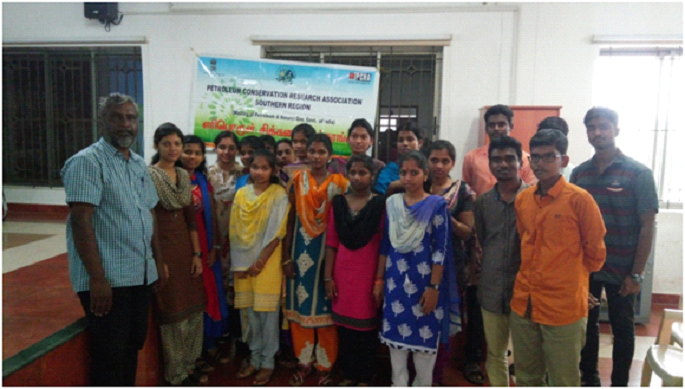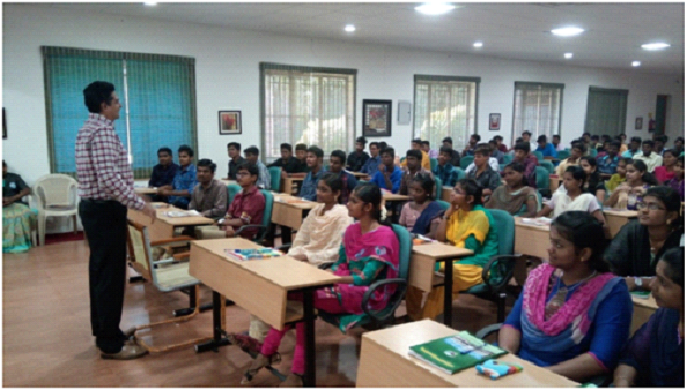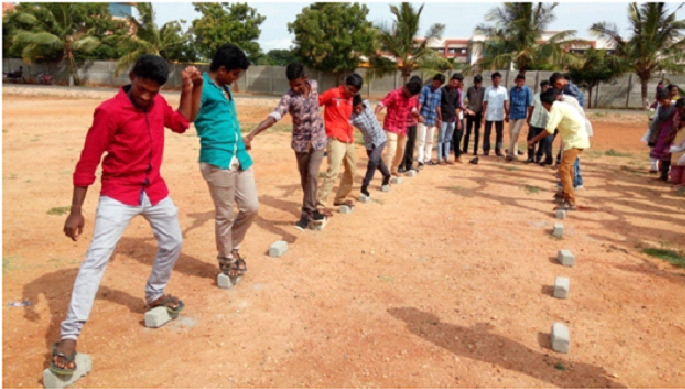 Science day celebration
Ingersoll, Group Director, ISRO, addressing the students during the Science day Celebration 2018.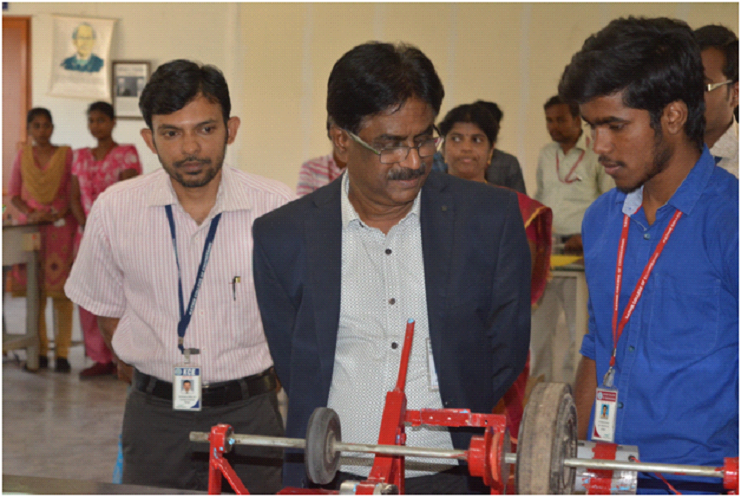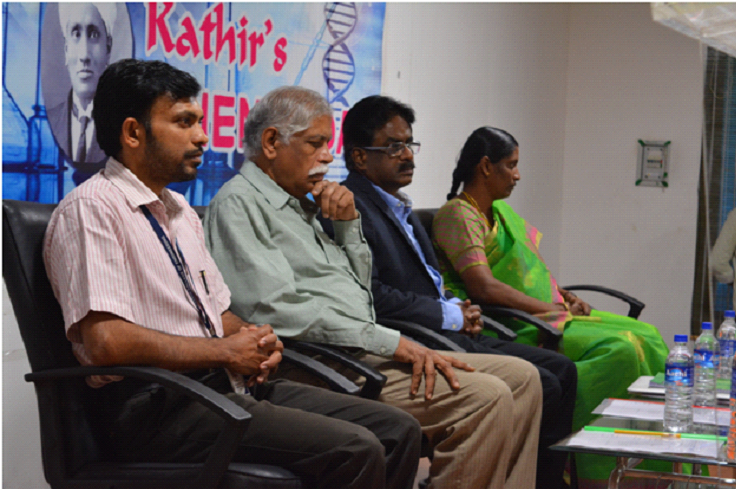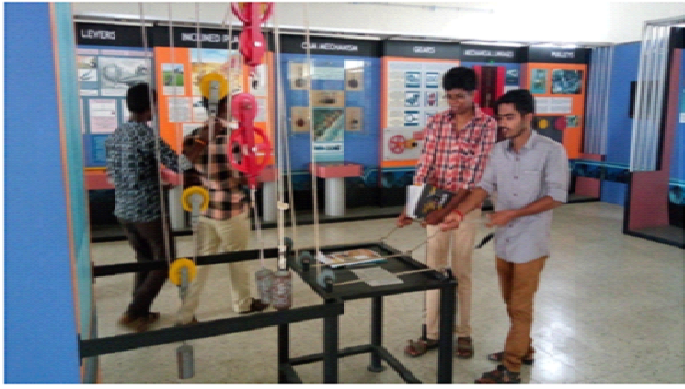 Enhancing of the understanding energy mechanics in general – Guest Lecture
Mr. N.R. Vaideeswaran presented a Guest Lecture on "Imparting Basic Knowledge about Various Facets of Energy Efficiency" on 25th July, 2018 in the college auditorium.  He shared the information with an interaction about the energy mechanics.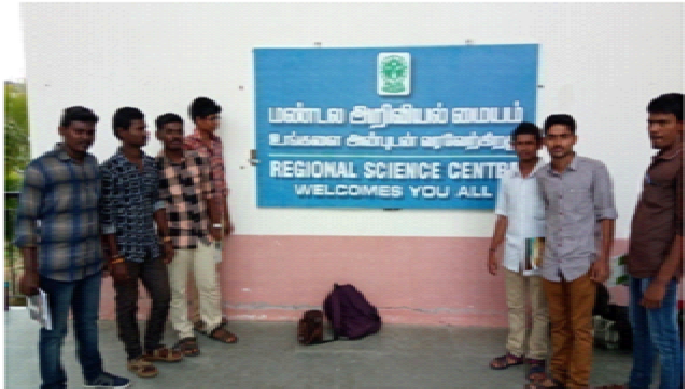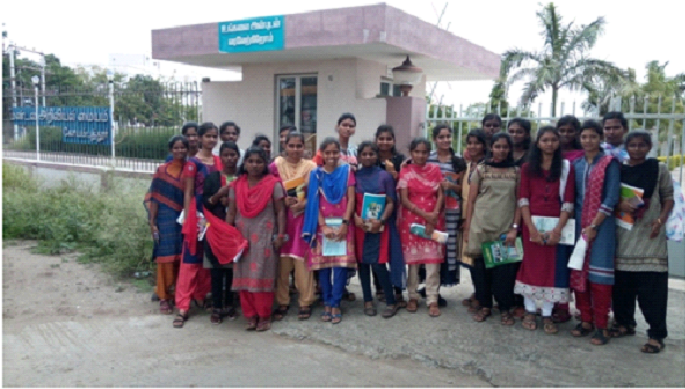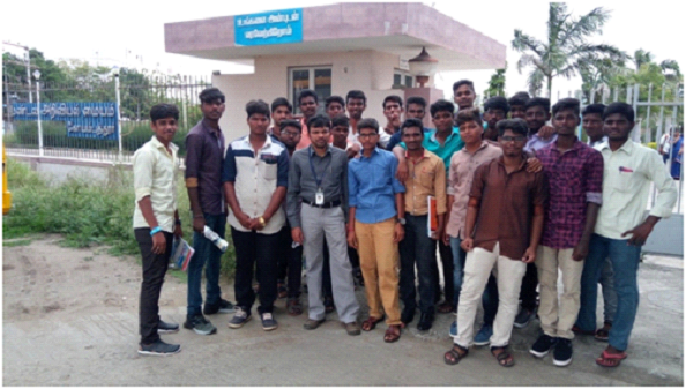 Communication and career Development – Guest Lecture
Mr Anjesh, Motivational speaker and Soft Skills trainer and his team conducted a three days workshop on the topic "Communication and career Development" to our budding engineers of our college. Through this workshop students learnt how to fix and achieve their goals.  In this program students are trained to enhance their soft skills.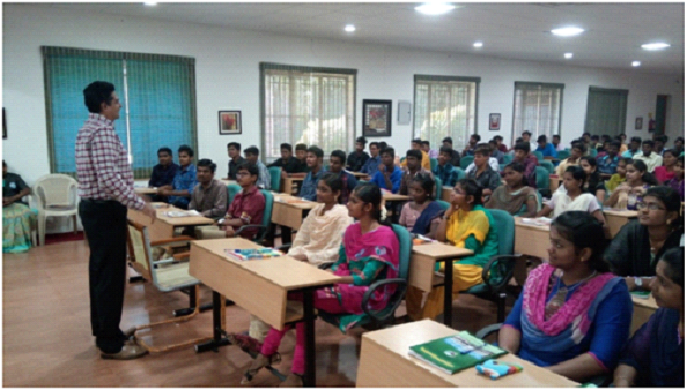 Activity based motivation programme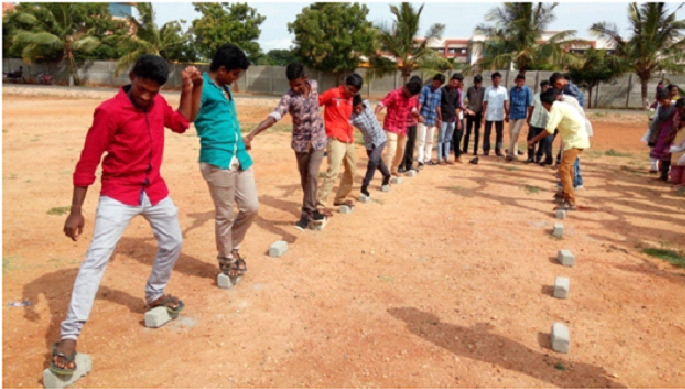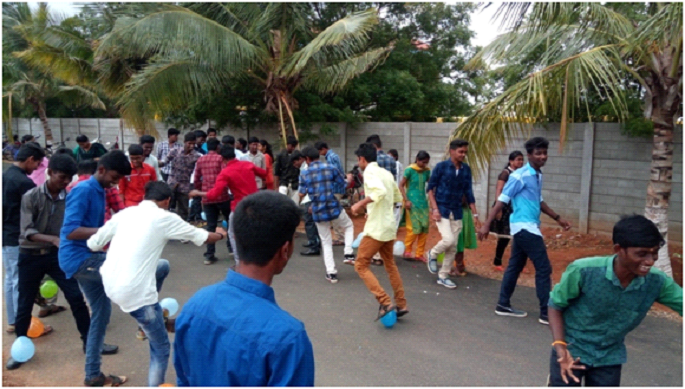 Two days activity based motivational programme was arranged for our students on 26th July, 2018 in the College premises.  Through this program students learned and observed the situations and predict to use their presence of mind to tackle the situations.
Seminar on Yoga and Stress Management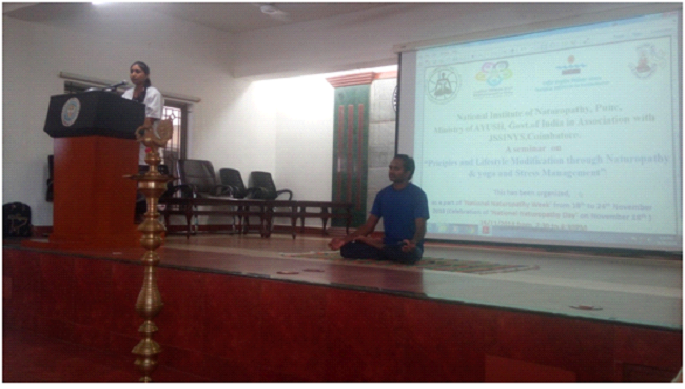 Students attended a Seminar on "Principles and Life Style Modification through Naturopathy, Yoga and Stress Management" organized by National Institute of Naturopathy, Pune and JSSINYS, Coimbatore on 19th November, 2018. 
Visit to Regional Science Centre, Coimbatore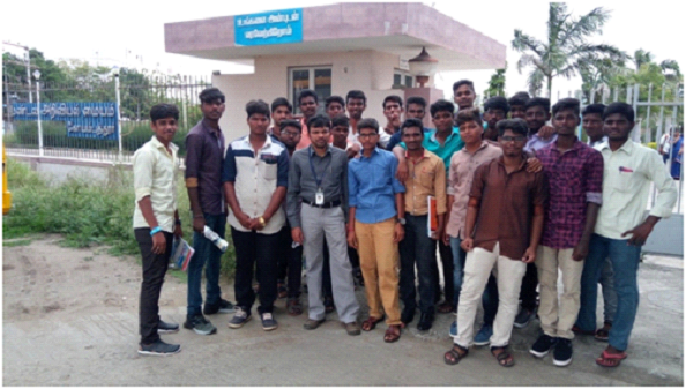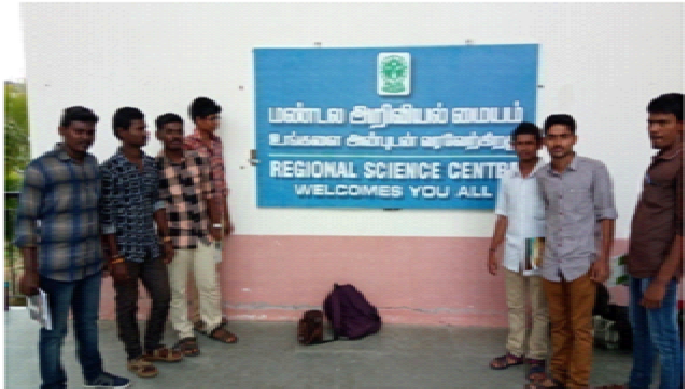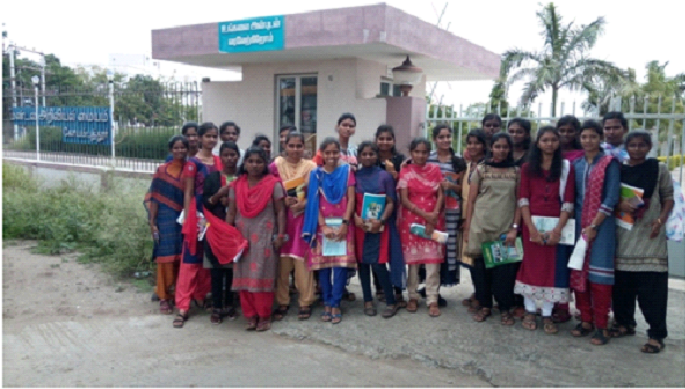 Our students along with faculty members from S&H visited the Regional Science Centre, Coimbatore on 20th of July, 2018. Through this visit students learned the basic science behind the engineering World.
Soft skills and life skills
In everyday life, the improvement of life skills facilitates students to find a new way of thinking and problem solving, recognizes the knock of their actions and teaches them to take responsibility for what they do rather than blame others.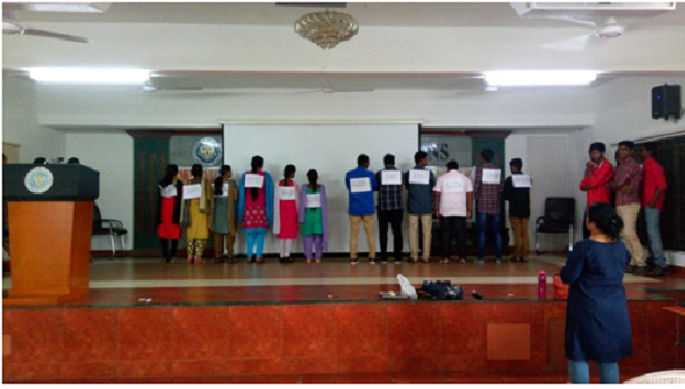 As a part of bridge course, on 19th July 2018, the students along with S&H department faculty members were participated in water rocket event.  The students were divided into groups and made a simple bottle rocket from two-liter soft drink bottles along with other materials under the guidance of Mr Arun Pranesh and Mr Arun Prakash, Assistant Professor in Mechanical department. The rocket is powered by air pressure and water.  The bottle water rockets were tested in the college ground.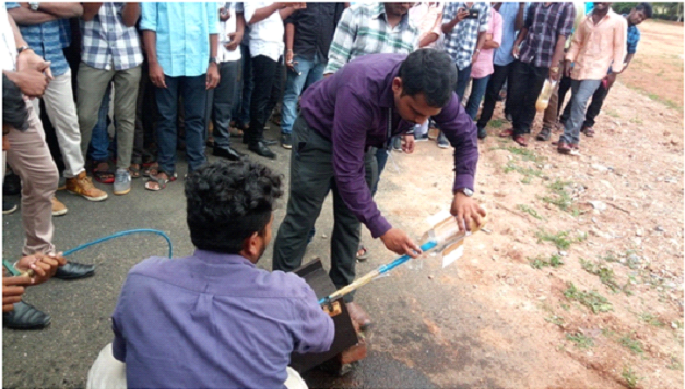 PHYSICS LABORATORY
The Physic laboratory is set up with a spacious environment and a full-fledged laboratory and meets the needs of the students as per Anna University Curriculum. It aims to produce holistic, value based engines by exploring through effective interaction to discover and to transfer the knowledge to the student community.
TRAVELLING MICROSCOPE
CAREY-FOSTER BRIDGE
METER BRIDGE
POTENTIOMETER
SPECTROMETER
OPTICAL BENCH
LEE'S DISC
BH CURVE UNIT WITH CRO
ULTRASONIC INTERFEROMETER SINGLE FREQUENCY
CHEMISTRY LABORATORY
The department is equipped with a full-fledged laboratory and meets the needs of the students as per Anna University Curriculum. The first year students are trained sufficiently to enhance their practical skills and are also provided hands on experience on sophisticated instruments.
DIGITALVISIBLE SPECTROPHOTO METER
DIGITAL CONDUCTIVITY METER
DIGITAL POTENTIOMETER
ELECTRONIC TOP PAN BALANCE
DIGITAL FLAMEPHOTOMETER
DEMINERALISER  DOUBLE BED MODEL
DIGITAL PH METER
COMMUNICATION LABORATORY
'Communicating among others is a skill and speaking in English is an 'Art'.
The Department of English pays attention in enhancing the 'Communication Skills' of the students right from first year through final year by engaging them in 'Language Laboratory'. Several skills such as 'Soft Skills, People's Skills, and Interpersonal Skills', which are required for the students are taught in this laboratory so as to get placement in Multinational Companies.
In addition, the department of English gives training in 'Public speaking', which is pivotal for students when they are placed in organizations.
Also, department of English utilizes the E-Box platform effectively by augmenting the 'Listening, Speaking, Reading and Writing Skills'  of the students, which are indispensable to be successful all through the life.
Name of Faculty
Designation
Title
Title
Mr. S. Saravanan,
Assistant Professor
Existence solutions of double perturbed impulsive neutral functional integrodifferential equation
International Journal of Applied Science and Computations (IJASC), Vol. 5, Issue 8, August 2018.
ISSN: 1076-5131
Mr. S. Saravanan
Assistant Professor
Advanced Representations of Graph Theory in Engineering Systems
International Journal of Applied Science and Computations (IJASC), Vol. 5, Issue 7, July 2018.
ISSN: 0076-5161
Dr Kannan Nithin K V
Professor
Synthesis and characterization of cobalt-doped cadmium oxide thin films prepared by sol–gel spin coating method
https://iopscience.iop.org/article/10.1088/1742-6596/1362/1/012118
Dr Kannan Nithin K V
Professor
Influence of Organic Additive Benzene Sulfamide on the Magnetic Behavior of Electrodeposited CoMnP Thin Film Alloys
http://www.aspbs.com/sensorlett/contents_sensorlett2019.htm
Dr Kannan Nithin K V
Professor
Influence of Organic Additive Benzene Sulfonic Acid on the Magnetic Behavior of Electrodeposited COMNP Thin Film Alloys
https://www.ijitee.org/wp-content/uploads/papers/v8i10S/J104708810S19.pdf
Dear students, I have invited you to discover with us how you can make the most of your potential and unleash the energy you demonstrate to change your world, our world, the world!!!!
Throughout the semester, we have the opportunity to explore how to develop and implement such concepts as social justice, ethics and conflict resolution in order to ensure fairness and respect in various aspects of daily life.
Kathir College encourages you to take a fresh look at what makes up modern life, for life today is changing and evolving.  Here at Kathir College, we hold in high esteem the human relationships we have with our students.  The ideas and experiences of life fascinate us, as they do you.
We hope we can contribute to your future so that you will all develop the qualities that we transform the world, our world, your world.