H.E. Mr. CLAUDIO ANSORENA, Ph.D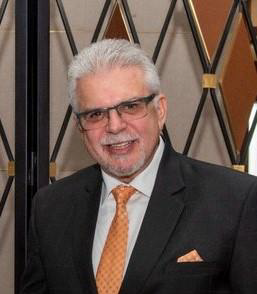 PROFESSIONAL EXPERIENCE:
Costa Rican Ambassador to India. (June 2019 to present)
Representative for Central America in the Board of Directors of the World Bank of the chair of Venezuela, Spain, Mexico, Guatemala, Honduras, El Salvador, Nicaragua, and Costa Rica. (December 2014- July 2017).
General Manager of RECOPE (Oil Refinery Company of Costa Rica) (June 2014- November 2014).
Director/Professor of the Master Program in "Socially Responsible Management and Sustainable Development" United Nations University for Peace. Ciudad Colón, Costa Rica (August 2011 to August 2013).
General Coordinator (August 2005-April 2008) for the IDB program 1284/OC-CR: Registration and Cadastre Regularization Program of Costa Rica.
Director of Planning, Central American Integration Secretariat (SICA), San Salvador, El Salvador (January-May 2005).
Director, Office of the Free Trade Agreement of the Americas (FTAA), June 1997- May 1998 Ministry of Foreign Trade of Costa Rica.
IDB Economist, Integration and Trade Division, September 1994-June 1997, Washington, D.C.
IDB Strategic Programming Officer, February 1991-September 1994, Washington, D.C.
EDUCATION:
Ph.D., Economics, 1994, University of Massachusetts at Amherst, Massachusetts (emphasis on Macroeconomics, Political Economy, Development, International Trade and Finance)
M.S., Economics, 1986, University of Massachusetts at Amherst, Massachusetts
Visiting Fellow at Harvard University 1987-1989.
B.S., Economics, 1983, Universidad Nacional de Costa Rica
OTHER TRAINING:
Specialized studies on Project Evaluation, Economic Planning and Macroeconomics in Developing Countries, Harvard University, Cambridge, Massachusetts (1987-1989)
Project Management courses with ADN University as basis for the PMI certificate
GEOGRAPHIC EXPERIENCE:
Bolivia, Colombia, Costa Rica, Dominican Republic, Ecuador, Guatemala, El Salvador, México, Nicaragua, Panamá, Perú, Uruguay, USA, Surinam, Venezuela and India
HONORS AND SCHOLARSHIPS:
Fulbright Scholar (1984-1989)
Visiting Fellow at Harvard University (1987-1989)